AndreaCare Striae Cream 150 ml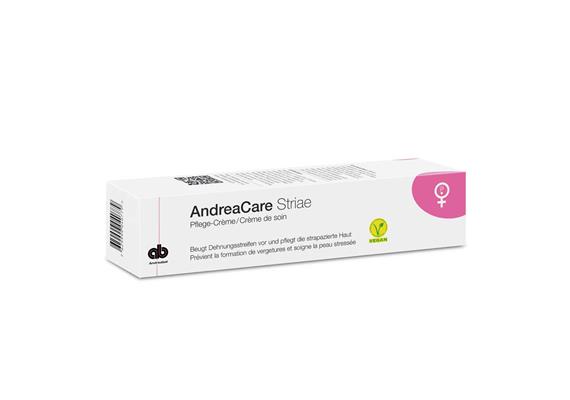 Description
AndreaCare
Striae
Prevents stretch marks and cares for stressed skin
When is AndreaCare Striae used?
During pregnancy AndreaCare Striae is recommended for use as early as the 4th month of pregnancy until about 3 months after delivery.
When breastfeeding, any cream still adhering to the nipples must be carefully and completely removed before putting the baby to your breast.
How does AndreaCare Striae work?
AndreaCare Striae Cream contains valuable ingredients that optimally replenish stressed skin:
Herbal extract from tiger grass prevents stretch marks and increases firmness and elasticity of the skin.
Almond oil and dexpanthenol provide the skin with moisture and protect it from drying out.
Natural bisabolol soothes the skin.
Ingredients
Ingredients (INCI) AndreaCare Striae Cream:
Aqua, Cetearyl Alcohol, Glycerin, Prunus Amygdalus Dulcis Oil, Isoamyl Laurate, Sodium Cetearyl Sulfate, Caprylic/Capric Triglyceride, Asiaticoside, Asiatic Acid, Madecassic Acid, Panthenol, Bisabolol, Magnolia Officinalis Bark Extract, Tocopherol, Helianthus Annuus Seed Oil, Glyceryl Caprylate, Sodium Gluconate, Citric Acid, Disodium Phosphate, Phenethyl Alcohol, Potassium Phosphate, Coumarin.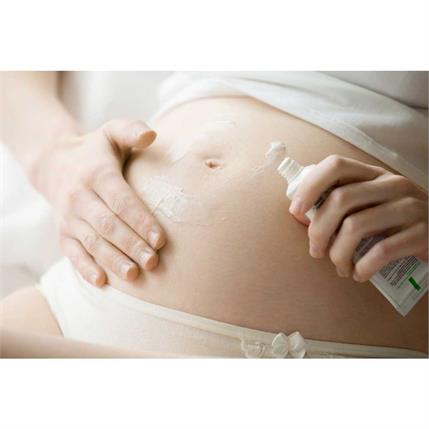 Care cream with valuable ingredients such as tiger grass plant extract, almond oil and dexpanthenol, as well as natural bisabolol.
• vegan!
• no synthetic emulsifiers
• no hormones
• no parabens